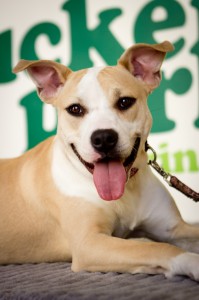 For high quality, respectable veterinary care for your pet in Chicago, visit The Highland Park Veterinary Clinic. Unlike some other animal hospitals, our veterinary clinic takes pride in the professional, yet comforting environment which we have created to help your pet feel relaxed and at home during the whole of the visit. The W. P. Veterinary Clinic is the dream of Dr. Jacob Cohen, a veterinary specialist in all aspects of veterinary services including: medical, surgical, dental, and general care for all pets at all stages of life. No matter what your pet is suffering from, The W. P. Veterinary Clinic's veterinarians can help throughout the entire process. The W. P. Veterinary Clinic has a strong belief in client education and preventative medicines to keep your pet healthy and visits to the vet at a minimum. Each of our clients is educated individually so they know exactly what we know as well as the many options that may be available for your pet. The W. P. Veterinary Clinic recognizes the emotional and financial needs of pet ownership; we know that every pets needs are different. We go out of our way to give personalized veterinary services every time. Lately, we've helped a large number of West Loop pet owners with their pet's specific veterinarian and animal hospital needs. Don't waste your pets time by going to just any vet- visit us at The W. P. Veterinary Clinic and you can be sure that your pet is being taken care of the best it can be.
West Loop Veterinarian The West Loop is one of Chicago's most up-and-coming neighborhoods. Located just west of the Loop, the West Loop was originally a mostly industrial district until the last 25 years. Today, The West Loop is a lavish residential area with brand new high-rise condominiums and amazing rehabbed lofts and studio spaces. The West Loop is home to a huge number of pet owners, compared with other neighborhoods in Chicago. You can guarantee that whenever these pet owners need a veterinarian they always call The W. P. Veterinary Clinic. Not because our location is convenient to them, but because everyone in the West Loop already knows that The W. P. Veterinary Clinic offers superior veterinary services for any pet while always working within your budget. The W. P. Veterinary Clinic is also known throughout the West Loop as having the most peaceful and serene animal hospital in the city. This makes the pets happy, which makes the owners even happier. Truly, The W. P. Veterinary Clinic can give the best attention to your pet so your pet heals up right the first time. Why trust any other veterinarian in Chicago? The W. P. Veterinary Clinic has the knowledge, skills and technology to bring your pet back to perfect health.
West Loop Vet Clinic
The W. P. Veterinary Clinic always focuses on providing our patients and clients with the best veterinary services in Chicago. Each procedure or diagnosis is tailored around the pet and the needs of the owner to ensure total satisfaction. Our wide range of veterinary services is performed using the most high-tech tools available at our brand-new, state-of-the-art animal hospital in Highland Park. The W. P. Veterinary Clinic has everything to get your pet feeling healthy again without putting your bank account in the red. Utilizing our modern technology and advanced veterinary skills, The W. P. Veterinary Clinic's veterinarians can do more for your pet so you don't have to make repeat trips to the vet- this can be time consuming and expensive. We get your pet healthy the first time. And since we are so close to the West Loop, if there ever is an emergency, The W. P. Veterinary Clinic is very close and ready to help with any pet emergency. Give us a call today to find out more about what we can do at The W. P. Veterinary Clinic. One of our highly trained veterinarians can discuss with you the many ways we help pets feel great every day. Just one visit to The W. P. Veterinary Clinic will make your pet feel better than ever before!
West Loop Vet | West Loop Veterinary | West Loop Veterinary Clinic