Highland Park Pet Travel Health Certificate Veterinary
One of the key factors considered when traveling with your pet is not really the concern of the health of your pet, but actually of the other people in the same approximate area.  Ensuring that you do not travel with your pet if they are not fully healthy, minimizes the possible spread of disease to other humans.
If you are planning on traveling with your pet, keep in mind that there may be specific health requirements for that destination.  Prior to your trip, contact us to set an appointment to assist with your travel process for your cat or dog.  Not only will you need a Travel Health Certificate, but also updates on vaccinations, diagnostic testing, or administration of medications and treatments.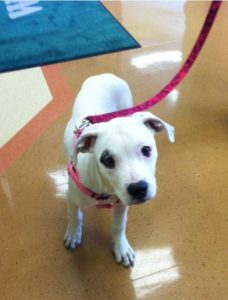 Highland Park Dog Travel Health Certificat Veterinary
To travel, you will need a Certificate of Veterinary Inspection and in some cases an Acclimation Certificate.  We can provide these for you and your pets after a proper checkup.
There are multiple considerations you should take into account:
Make sure your pet is comfortable with travel
Some pets cannot handle travel because of illness, injury, age or temperament
If your pet is not good with travel, you should consider a reliable pet-sitter or talk to your veterinarian about boarding facilities in your area.
Highland Park Cat Travel Health Certificat Veterinary
When traveling, we always suggest to bring the following items with you:
Your veterinarian's contact information
List of Veterinarians and 24-hour Emergency Hospitals along the way and close to your destination
Identification
Current color photo of your pet
ID tag which should include Owner's name, current home address and home phone number
A Travel ID tag which should include Owner's local contact phone number and address
The microchip registration should be updated with your current contact information including a cell phone number.
Medical Records
Certificate of Veterinary Inspection
Proof of vaccinations
Acclimation certificate for air travel
Items for your pet
Prescribed medications