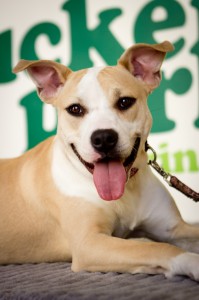 Throughout the Chicagoland area, The Highland Park Veterinary Clinic is recognized and is well-respected for top quality pet care.  Unlike some of the other animal hospitals in the area, our professional and friendly veterinary clinic is exactly what your pet needs to help really feel right at home in a loving and caring atmosphere.  Dr. Jacob Cohen is the one who leads The H.P. Veterinary Clinic.  Dr. Cohen is an expert in the medical, dental, surgical, and general care for all different kinds of pets, at all life stages.  So regardless of what kind of pet you have or even what type of concerns you're having, The H.P. Veterinary Clinic can assist.  At The H.P. Veterinary Clinic, we will take the time and go over with the client instruction and precautionary medicines.  We work with each of our clients' one on one to make sure they are well advised and relaxed with the veterinarian and veterinary service before we get started.  At The H.P. Veterinary Clinic, we understand the emotional, monetary, and realistic elements of pet ownership and that every one of our clients' veterinary requirements is totally unique.  Lately, we've assisted a variety of Lincoln Park pet owners with their pet's veterinary wants and needs.  If your pet needs to visit a veterinarian or animal hospital, go with the finest; choose The H.P. Veterinary Clinic!
Lincoln Park Veterinarian
Lincoln Park is one of Chicago's 200 neighborhoods and is one of the 77 Community areas of Chicago.  Lincoln Park is located east of the Logan Square community area, northeast of Highland Park, and northwest of the Loop.  Lincoln Park is a thriving wealthy residential neighborhood that is one of the most expensive neighborhoods to live in.  Lincoln Park is home to a higher number of pet owners in comparison to some of the other Chicago neighborhoods.  When these Lincoln Park pet owners need a veterinarian or animal hospital they can have faith in, they head over to The H.P. Veterinary Clinic.  It isn't because it's near by, but because The H.P. Veterinary Clinic is certainly one of the areas' most highly regarded veterinary clinics.  We offer your pet a relaxing environment in which, they can recover effectively.  The very next time your pet requires veterinary attention, make it possible for The H.P.  Veterinary Clinic to assist.  We have the understanding, education, and abilities to reestablish your pet back to excellent health.
Lincoln Park Vet Clinic
At The H.P. Veterinary Clinic, our emphasis has generally been to offer our clinic's patients and clients with veterinary services that are designed to their particular psychological and economical needs.  We offer a variety of specialized veterinary expert services that you can depend on.  We accomplish that at our completely new, cutting edge veterinary clinic/animal hospital.  We have the abilities and sources to take care of your pet's overall health concerns the very first-time.  By doing this you will preserve time and dollars on your veterinary clinic appointments.  Furthermore, being located in Highland Park, we are just a brief drive away and are continually accessible in case an emergency should really happen.  If you desire to discover more about The H.P. Veterinary Clinic and what we are able to do for your pet, just call us today.  You won't feel disappointed about it!  Your pet will be much healthier, and you won't even believe all of the money you will save too!
Lincoln Park Vet | Lincoln Park Animal Hospital | Lincoln Park Veterinary Clinic