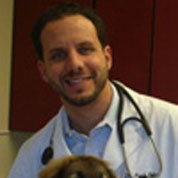 Dr. Jacob Cohen, BVMS
A Chicago native, Dr. Cohen's studies include a Bachelor of Science from The University of Michigan, the University of New South Wales in Sydney, Hebrew University in Jerusalem, and his Veterinary degree from Murdoch University in Perth, Western Australia. Dr. Cohen has been practicing veterinary medicine since 2005. He enjoys working with canines and felines. Dr. Cohen's furry family consists of his dog, 'Goldie', and two cats, 'Copernicus' and 'Cheeto', all of whom you can see roaming around the clinic from time to time. Outside of work, he enjoys playing ping pong, going to music concerts with his wife Jessica, traveling, and spending time with his son Maxwell. He has left footprints on every continent except Antarctica.
Contact Dr. Cohen – drcohen@wickerparkvet.com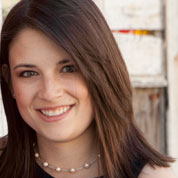 Dr. Laura Mowry, DVM
Dr. Mowry received her BA in economics from Washington University in St. Louis. She then went back home, and received her DVM from Louisiana State University. After graduation, she completed a small animal internship at the Virginia Tech Veterinary Teaching Hospital, where she gained invaluable experience by working with numerous specialists. Her professional interests include internal medicine and critical care medicine. Dr. Mowry is a member of the American Veterinary Medical Association. She lives in Chicago with her husband, daughter, their dogs "Riley" and "Mavis", and their cat "Bennett".
Contact Dr. Mowry – drmowry@wickerparkvet.com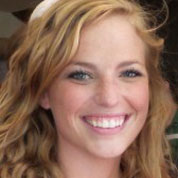 Dr. Tricia Mullin, DVM
Dr. Mullin grew up in the Chicago suburbs and obtained both her Bachelor of Science in Animal Sciences and Doctorate of Veterinary Medicine degrees from the University of Illinois. Her professional interests include internal medicine and radiology. Dr. Mullin has a passion for all animals and shares her home with her golden retriever "Ivy", budgie "Smalls" & chameleon "Milton." In her free time, she enjoys spending time with her family & friends, traveling and cooking.
Contact Dr. Mullin – drmullin@wickerparkvet.com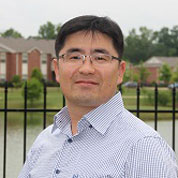 Dr. Sang Su Oh, DVM, MS
Dr. Oh received his DVM from Kon-Kuk University in South Korea and Master degree in neuroscience from Ajou Medical School in South Korea. After earning his degrees, Dr. Oh moved to America to work at the University of Michigan in Ann Arbor as research faculty in Neurology, gaining valuable experience in small animal surgical technique and studying nerve regeneration. Dr. Oh's passion for advancing his surgical skills guided him back to the world of veterinary medicine where he honed his clinical expertise by completing a small animal internship at Tuskegee University Teaching Hospital and a small animal surgery internship at the Veterinary Specialty Center in Chicago. Although his primary interests are neurology and surgery, Dr. Oh excels in other areas such as diagnostic imaging, preventative medicine, and internal medicine. Outside of work, Dr. Oh's hobbies include traveling, playing soccer and tennis, and spending time with his wife and son.
Contact Dr. Oh- droh@wickerparkvet.com